$14.99 $24.99
_________________________
The Hair Removal Comb Both You And Your Pet Will Love!

Grooming your pet can be a real hassle. Many pet hair removal tools are ineffective and painful for the animal. No wonder why your fluffy friend doesn't want to stay still, ugh...
This 2-in-1 Shell Comb removes loose hair and massages your pet in the most gentle way possible, leaving a healthy and shiny fur, free from tangles & knots.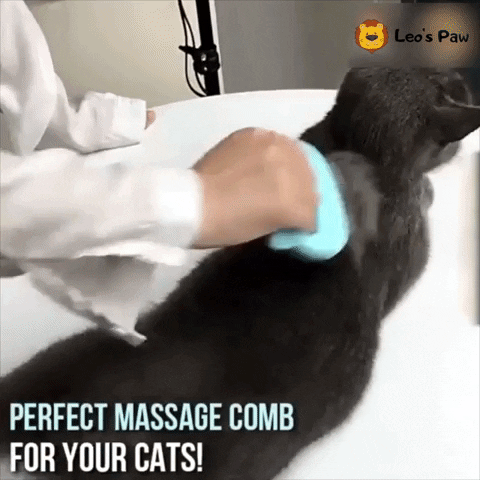 With an elastic, ergonomic design that doesn't scratch the skin of your pet, your pet will always be ready for their comb-out and they'll be loving it!
Removes dead hair, tangles & knots
Massages for a healthy, shiny fur

De-shedding eliminates ticks/fleas 

Can be used on cats, dogs & other pets
Not sold in stores. We ship worldwide.
___________________
If you want to hear what others think about our Pet Hair Removal Massaging Shell Comb, check out some of the honest reviews from other Leo's Paw customers just like you:
RETURN POLICY
If something is wrong with your order you can quickly contact customer support through email or social media and get a refund/replacement.
SHIPPING INFORMATION
Shipping availability - Worldwide
Shipping time: 8-15 days
COVID-19 Notice:

 

Our shipping times may be longer than indicated as changing COVID-19 restrictions affect delivery services.